Lemon Fencing's Testimonials
Lemon Fencing has a proud history of offering exceptional service to our customers below are some of the great feedback and testimonials that we have received
over the years. You can also see our reviews on Google and Facebook.
Private Fencing Testimonials
Private Fencing Testimonial – Mr Rogers
Good morning Sharon.
Just a note to say many thanks to all the staff at Lemon for a very positive experience all round. Your quality of quotes, materials and flexibility are excellent. Obviously I would mostly like to thank John for an outstanding piece of work and the effort made to ensure it was exactly what I wanted. His attention to detail, tidiness and skill were absolutely excellent and on top of that he is a thoroughly nice bloke. Please pass on my comments to John and your management.
Best regards
Peter
Private Fencing Testimonial – Mr Heard
I should like to take this opportunity to say what a great job the two lads who carried out the work did.  No huffing or puffing or telling me of a problem but offering solutions that were well thought out and practical.  A real credit to Lemon Fencing.  The new fence looks great and I wouldn't hesitate in recommending Lemon to anyone.
Private Fencing Testimonial – Mrs Bidston
Just to say a big thank you to Steve A, who did a fantastic job. We are really, really pleased with our new fence!!!
Thanks all once again, we will definitely be recommending Lemon Fencing
Private Fencing Testimonial – Mr Carter
Just wanted to drop you a quick email to say how happy I am with the fencing job that your boys completed for me last week.
Joey and Jack have done you proud, they worked so hard and just didn't stop. Joey really took care of the surroundings in order to minimise any damage to plants. His attention to detail was brilliant, which is just what I like. He also included me when making decisions which was nice as it made me feel part of it.
All in all, I now have a fantastic looking fence which has become the envy of many of my neighbours.
I do have a couple of other projects in mind, which will include using you guys again.
Every single person we have dealt with at Lemon Fencing has been friendly, helpful and knowledgeable. A great experience from start to finish.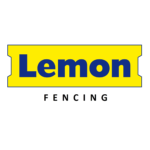 Private Fencing Testimonial – Mr Bonny
Just wanted to say a big thank you, we are absolutely delighted with the installation of the fences. John and Chris made a first-class job. They were so polite and courteous at all times, they are a true credit to Lemon Fences.
John is a Master of the Craft and an excellent mentor to Chris, the teamwork was amazing to watch. We will have no problem in recommending Lemon Fences to anyone who needs new fences. A job done well and therefore, well done!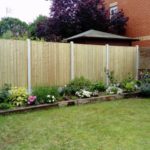 Private Fencing Testimonial – Mr Connon
I am extremely pleased with the screening and fencing. Joey and Aaron were both extremely pleasant and helpful making very constructive suggestions regarding the fixings of the panels on the balcony. They tidied up afterwards and were generally a great credit to your company. Both are extremely engaging and friendly and they have done a great job making very helpful suggestions on details. As he left Joey very helpfully went the extra mile and fixed the catch on our front gate, not part of this job and very much appreciated. Quality service.
It was a pleasure having them in the house and it is so good to have competent, local, professional and pleasant workmen around.
Please pass on my thanks to them both and wish them a very Happy Christmas.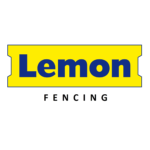 Private Fencing Testimonial
'It is a pleasure to deal with Lemon Fencing.  All staff have shown nothing but kindness, courtesy and excellent advice – from first contact, to office administration, to installation. Their professional conduct and service is exemplary.  Installation is carried out to the highest standard. The quality of their work is outstanding'.
Please do thank Jack and Jack for being so patient and professional on the day of installation.  The fence has been installed so beautifully and it was a pleasure to have them work here.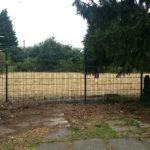 Private Fencing Testimonial – Mrs Burden
Just thought I'd drop you a quick note to say a big thank you at all at Lemon Fencing.
I'm very pleased with the final result of all your Company's hard work.
The wire fencing in place now was definitely the right choice. Many thanks for your patience in helping me choose the right product for the job.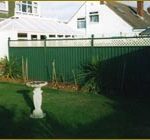 Private Fencing Testimonial
We would like to convey our appreciation of the efficient and professional manner with which your company dealt with the supply and erection of our Colourfence from first enquiry to completion of the job.
We are extremely pleased with the product, which has also made a very good impression on all those who have viewed it so far.
Private Fencing Testimonial
We wanted to express our thanks for the professional way our fence was erected last Thursday and Friday 16th-17th August.
All your workmen worked well and were courteous and left everything in a good clean state. John, your workman in charge of the job, was especially helpful to us.
Private Fencing Testimonial – Mr Miller
5-Day fencing works planned for Eco fencing, 2 gates and some metal railings. Start date missed due to storm Doris but the team managed to complete all works in 4 days. The installation team were prompt, communicative and their attention to detail was first class.
All potential problem areas, especially around the many buried services, were dealt with carefully and professionally. If there were a rating system, I would give all aspects, from the ordering, admin and installation, a 5-star rating in all categories. I would recommend Lemon Fencing without hesitation.
Private Fencing Testimonial
Steve and Matt have just finished installing our fence.
They have been great, have done a fantastic job and we are so pleased with it. They worked very hard and are two really nice friendly guys. We highly recommend them. We could not be more pleased with the finished result, it is brilliant.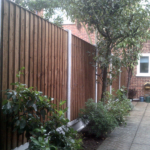 Private Fencing Testimonial
Last Monday you replaced a stretch of garden fencing at my mother's house in Holt Farm Way.
I just wanted to thank you and your team for the superb service you have provided.
The guys carrying out the work were absolutely excellent and I shall be grateful if you will kindly pass on my grateful thanks.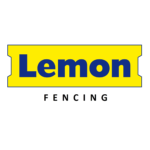 Private Fencing Testimonial
I would like to thank you and your team for the excellent work carried out by Lemon Fencing on our property yesterday. It as made all the difference, and the work carried out was very professional. Once again thank you.
School Testimonials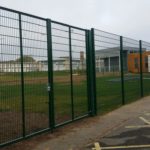 King John School Project – Mr Petherbridge – Premises Manager
Just wanted to drop you a message to let you know how pleased we are with the fencing works at The King John School carried out in October 2016. The outcome is exactly what we wanted and more. The fitters were friendly and knowledgeable and the additional works you and I agreed was no trouble. Your access control installer was also a credit to the works. They kept their work areas tidy throughout the project and gave everywhere a clean through on completion. The service from yourself from the start has been top end and you were able to advise us on suitable options on the items that we were unsure on.All in all, a friendly, reliable, professional service from start to finish. Great value for money! Highly recommended!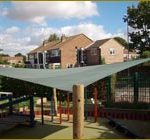 St George's Primary School – Mr P Parascandolo – Headteacher
We are very pleased with the previous work carried out in our school. We have received very helpful advice when planning projects and your workmen always complete projects within the time schedule. All projects have been completed efficiently and to a very high standard.
We are happy to recommend your company to others as you have proved very reliable and provide very competitive prices. Thank you for all your hard work and effort.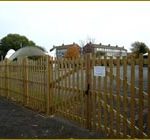 Thorpedene Infant School – NJ Booth – Headteacher
The school required new security fencing and also a large wooden fence to be constructed alongside the infant's playground. The work was carried out efficiently and your staff observed the necessary restrictions when working in an environment where young children are.
My site manager has been pleased with all the work carried out and has told me that the after service has also been excellent.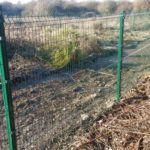 Our Lady of Ransom Catholic Primary School – Mr. Parascandolo – HeadTeacher
I just wanted to say a really big THANK YOU for all that you did to help us with our recent fencing project. You really did go over and above what was expected and we really appreciate the time and effort that you gave us over a long period of time.
Could you also pass on our thanks to the two chaps for being so cooperative and helpful throughout their time here. We are really pleased with the work that has been done and now can look forward to our children being able to use this area.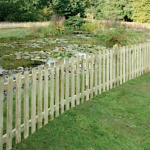 Rayleigh Methodist Pre-School
Joey & Jack – Thank you for your professionalism, hard work and polite manner in the way that you worked for us. Completing the fence to the pre-school for the children to use and enjoy.
Private Fencing Testimonial – Joanna
Just want to say a big thank you. Steve did a fantastic job and we are really, really pleased with our new fence!!
Thanks all once again.. We will definitely be recommending lemon fencing!