Fencing for Education Institutions
Fencing Installations for Schools, Colleges, Universities and Nursery
When looking to improve the security of a school, college or other educational organisation there is a multitude of facets to consider. This includes considerations of pupil safety, whether that is from intruders or preventing students from accessing certain areas of the grounds which may be dangerous. As well as student safety, schools, colleges and nurseries will want to prevent truancy and control when and how children leave the grounds.
Our fencing specialists at Lemon Fencing understand these requirements and have extensive experience in installing security fencing within different academic organisations. Our professionally trained and DBS checked fencing installers work with you to understand the particular requirements of your project. In many of our projects, we have helped our clients improve their school or college's security by suggesting different approaches on how best to achieve their security goals.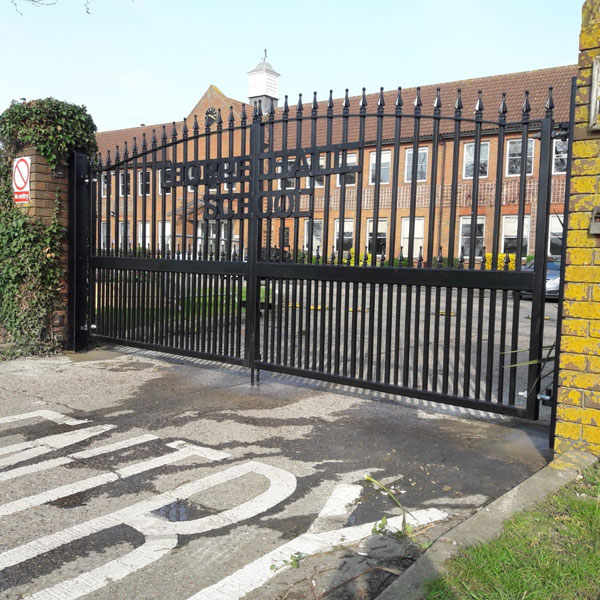 We have a proven track-record of providing the best service to our educational clients, which has led to us becoming their preferred contractor for any fencing projects.
Need More Information Or A Quote?
See how we can help you with your security fencing project contact us to arrange a free, no-obligation assessment.
Educational Organisation Fencing Products
When looking at a project relating to an educational building, we follow an easy-to-manage process to ensure that you received the best for your needs.
This process is outlined below.
Protek Mesh
Our range of mesh fencing is designed to keep your site or building safe by offering perimeter protection.
Palisades
Palisades are highly versatile and will suit most site conditions whilst remaining a cost-effective security solution.
Railings
A traditional and long-lasting boundary fence, that are ideal for any environment that offers strong protection.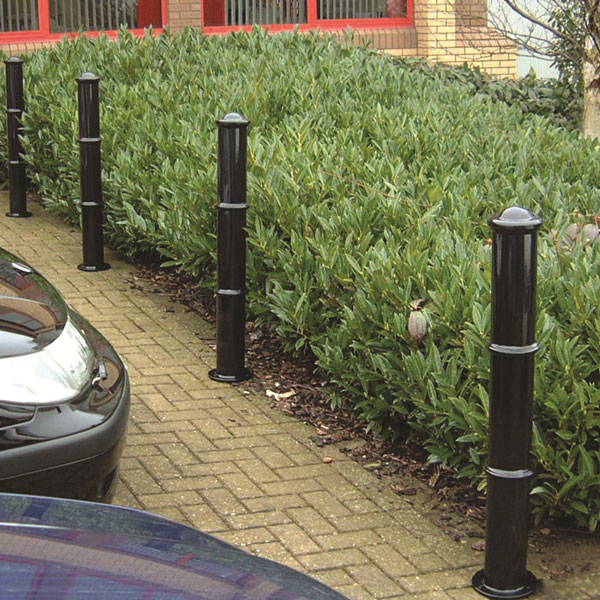 Posts and Bollards
Our range of bollards and posts are designed to offer a high-level of security and protection for your buildings.
Quickclamp
Our systems offer a versatile railing system with premium protection that can be assembled quickly and efficiently.
Pickett Fences
A traditional fencing solution that offers boundary demarcation in a picturesque fashion.
Closeboard
Our range of closeboard fencing offers durable and heavy-duty protection, while also being versatile in their application.
Gates and Access Control
Our range of gates and access control devices offer additional security and can be installed in many environments.
When looking at a project relating to a business or commercial buildings, we follow an easy-to-manage process to ensure that you received the best results for your needs. This process is outlined below.
Upon receipt of your enquiry, we will endeavour to carry out a free, no-obligation quotation site survey at the earliest convenience.
We can also offer a budget quotation subject to the details provided.
After discussing and understanding the requirements, we will provide a full written quotation along with any relevant specification sheets and images.
Upon placement of an order we require the following:
Residential Jobs - 30% deposit
Commercial Jobs - A purchase order (Bespoke or Special order items subject to Pro Forma)
We will then issue a mutually agreeable installation date.
We will carry out the required work to the highest standard. Additionally, our own supervisor will monitor and check everything is carried out to our own expectations throughout the project.
Upon completion of the works, we ensure that you are happy with the final product before handing over.
We have worked with a number of businesses across Essex and the South East and are pleased to have developed longstanding relationships that make us their preferred fencing contractor.